Category
Pipe and Drape Parts
Pipe and Drape Kits
Pipe and Drape Package
Portable Floding Tables
Product Information
why choose pipe and drape booth
Experts suggest that using pipe and drape to build trade show booths, this is because pipe and drape are comparatively advantageous than many other booth: 1, pipe and drape booth are easy to set up and dismantle; 2, pipe and drape booth are lightweight and can be easily and conveniently stored and transported; 3, pipe and drape products are very cheap and also recyclable.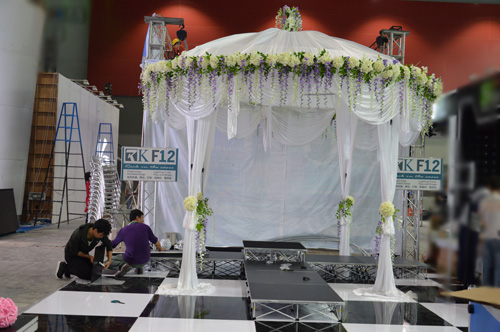 For building successful exhibit booths, users search for a trade show booth for you display by surfing-the-net, they find RK the trade show display provider who specializing in trade show displays, booth and exhibits. In addition, RK provids advanced solutions for clients. It is sure that RK is a world leading show and performances equipment supplier and system solutions enterprise in the industry.
Relevant Information
Leave a Reply:
Copyright (c) 2013,Rack in the Cases Co.,Ltd.All Reserved.