Category
Pipe and Drape Parts
Pipe and Drape Kits
Pipe and Drape Package
Portable Floding Tables
Product Information
four kind of portable dance floor products from RK
RK wholesale portable dance floor include: LED Dance Floor, RGB Dance Floor, Plastic Dance Floor, Plywood Dance Floor. These dance floor are also popular in old time soda shop and diner establishments. Widely used for event, party, wedding, any indoor or outdoor entertainment.
RK as one manufacturer in this industry for many years, production sold all over the world, and get highly admire. Our dance floor comes in a variety of sizes and colors, also our factory can make custom size of the flight case to match your quantity, I am sure that RK brand dance floor is the best choice for you.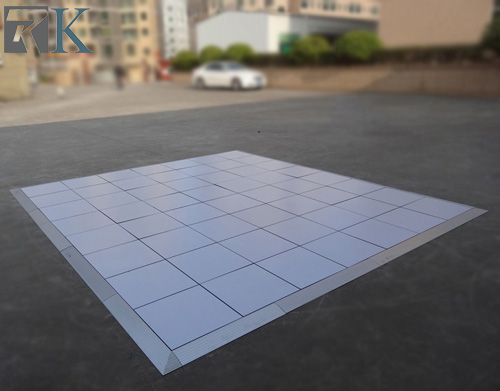 Relevant Information
Leave a Reply:
Copyright (c) 2013,Rack in the Cases Co.,Ltd.All Reserved.