choose pipe and drape style
The style of the pipe and drape include wedding backdrop, round pipe and drape, square pipe and drape, (more) customized style. These products also available in different colors and size for various accasions, usually standard size 10 ft ×10 ft can be used for most venue. Of course, RK the pipe and drape manufacturer also has adjustable size as your special events. Adjustable height from 3 ft to 20 ft, telescopic width from 3 ft to 16 ft. The material of the drapes has gold velvet, thick ice, Banjo and chiffon and so on for your choice. Usually we recommend the banjo or velour drapes to our customer for the trade show booth.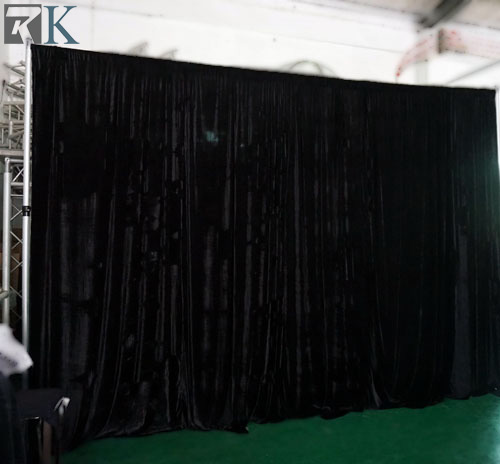 Nowadays, pipe and drape systems are widely employed in expo and exhibitions, sports, performance and other activities and ceremonies. Because pipe and drape are easy to install and transport. Online wholesale pipe and drape - RK as the leading show and performances equipment supplier provides pipe and drape systems that fit your needs. From RK, you will enjoy a set pipe & drape by 8 percent discount in March 2019, don't miss the chance.
Relevant Information
Leave a Reply: