Category
Pipe and Drape Parts
Pipe and Drape Kits
Pipe and Drape Package
Portable Floding Tables
Product Information
2019 Summer Sale - Smart stage with riser for sale
RK has just announced its newest promotion - Offering discounting smart stage products over the summer, this could actually score you some good deals on your purchashing.
RK new style smart stage with riser for sale - RK new style smart stage (which already at a low price), it can combine with riser for sale to get you a big discount for a relatively cheap price.
The Details
4ft×4ft smart stage platform $49.00/piece
16inch hight riser $26.00/piece
24inch hight riser $29.00/piece
validity in June 30, 2019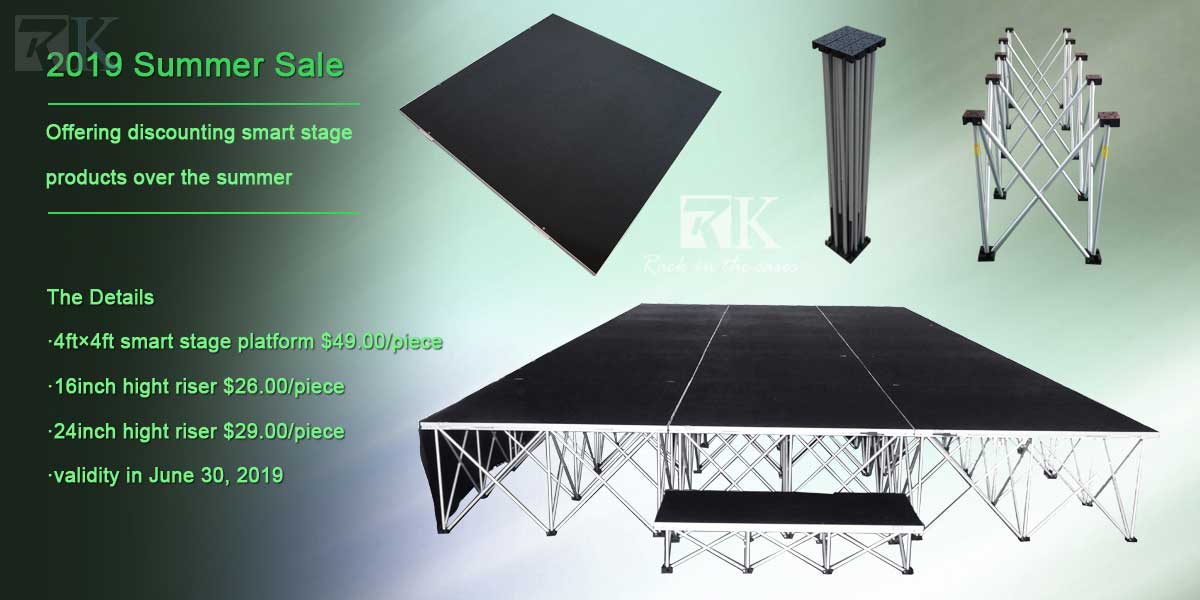 Relevant Information
Leave a Reply:
Copyright (c) 2013,Rack in the Cases Co.,Ltd.All Reserved.