Category
Pipe and Drape Parts
Pipe and Drape Kits
Pipe and Drape Package
Portable Floding Tables
Product Information
2019 second-generation smart stage promotion
RK releases a second-generation smart stage promotion - The activity validity in June 30, 2019. During the limited time promotion, the price of 4ft×4ft smart stage platform at USD49.00/piece( Orginal Price: USD85.00/piece).
How much will the accessories add to the cost price? Now our risers also have good price: 16inch hight riser USD26.00/piece; 24inch hight riser USD29.00/piece.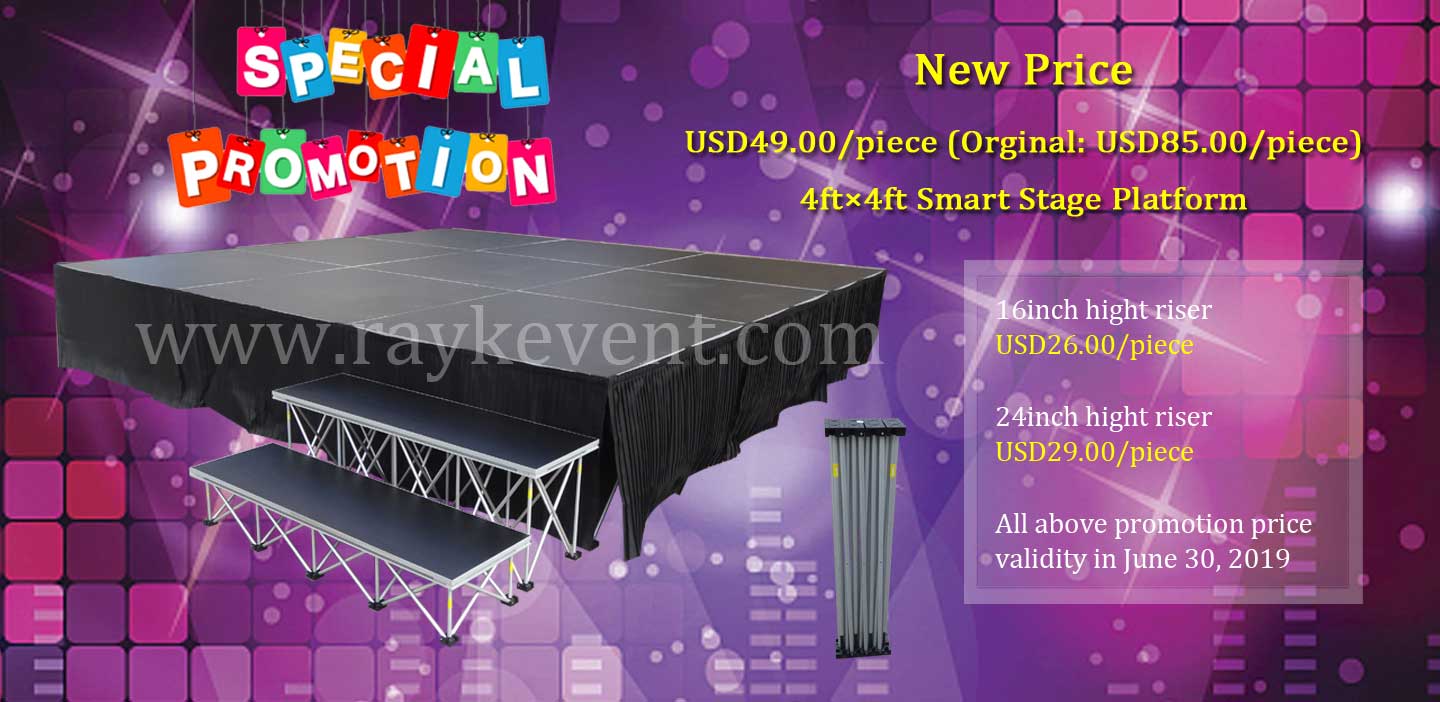 Relevant Information
Leave a Reply:
Copyright (c) 2013,Rack in the Cases Co.,Ltd.All Reserved.