Category
Pipe and Drape Parts
Pipe and Drape Kits
Pipe and Drape Package
Portable Floding Tables
Product Information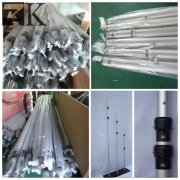 Adjustable pipe and drape - 11ft to 20ft pipes for conference. These products are also great for wedding decorators and similar heavy backdrop applications.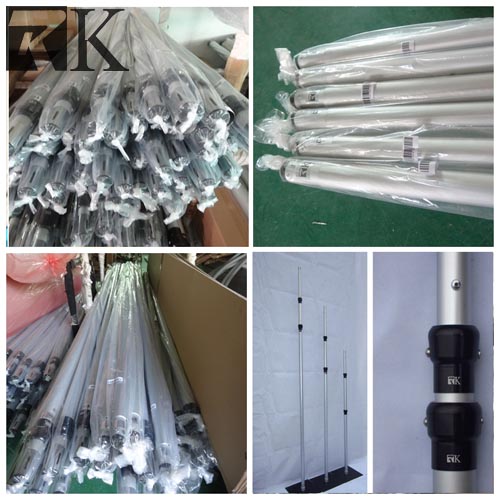 pipe and drape
PIPE&DRAPEADJUSTABLEUPRIGHT
Unitprice(EX-WORK)USD
Model
Size
Description
20-49pcs
50-99pcs
above100pcs
RK-TS1120 (SILVER)
11'-20'(3.3m-6m)
Two-Piecepipe&6"pin&scrow
$36.50
$35.20
$34.50
RK-TS1120 (BLACK)
11'-20'(3.3m-6m)
Two-Piecepipe&6"pin&scrow
$41.98
$40.48
$39.68
Accurate and easy to setup with quick height adjustments:
1,) Adjusts to any height within the rated range;
2,) Tool-free setup and take down;
3,) No wing nuts or knobs to adjust;
4,) No more smashed fingers or pinches!
All metal surfaces feature a premium anodized coating for protection. Our unique Slip-lock collar works by locking automatically as the inner pole is raised. As the downward load is applied, the special 'ball-taper' locking mechanism engages and keeps the upright in place.
If you want special long pipes, welcome inquiry!
Leave a Reply:
Copyright (c) 2013,Rack in the Cases Co.,Ltd.All Reserved.