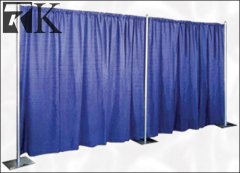 Personalize your
trade show booth
and build name recognition with Backdrop Drapery! Backdrop draperies attach over existing trade show
pipe and drape
: Made 95" high for standard 8' high pipe systems.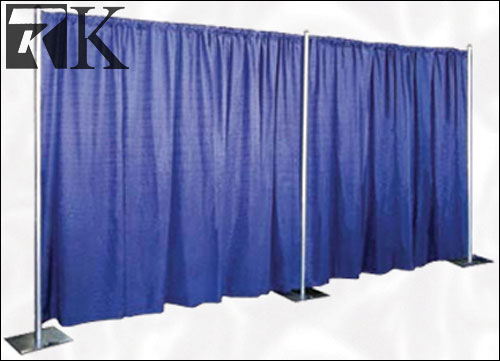 Backdrop Drapery
1, Can be assembled in minutes.
2, Freestanding system.
3, Adjustable size
4, Creates theatre-like appearance.
5, No extra tools required.
6, Stable and durable
7, Virtually unlimited size or configuration.
Customized Logo and design on mass production are available. Notice: not all of our curtains are available in stock. Please connect with our sales. A
pipe and drape systems
supplier with competitive prices, reliable quality and punctual delivery, please contact us with your requirements. We are confident that you will be highly satisfied with both our product quality and client services.
Leave a Reply: