Category
Pipe and Drape Parts
Pipe and Drape Kits
Pipe and Drape Package
Portable Floding Tables
Product Information
three styles of portable dance floor for dancing
RK has three styles of portable dance floor products: wooden dance floor, led dance floor and pvc dance floor. They can all be applied at weddings, parties, bars decoration to dance. It is an increasing number popular these years. For many dancing people, this is a good platform to dance.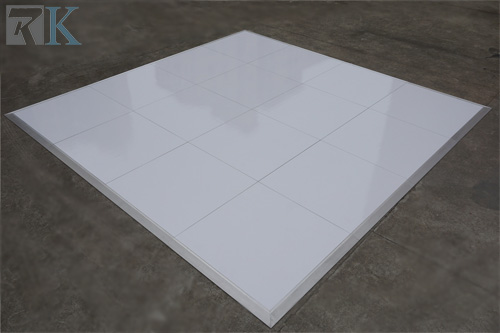 If you see dance floor, I believe you want to dance right now. As a manufacturer of dance floor, RK's wooden and LED dance floor (suitable for wedding decoration, party and bar) for your reference. If you want to know more details of dance floor, please feel free to contact us.
Relevant Information
Leave a Reply:
Copyright (c) 2013,Rack in the Cases Co.,Ltd.All Reserved.