Category
Pipe and Drape Parts
Pipe and Drape Kits
Pipe and Drape Package
Portable Floding Tables
Product Information
24 Days remaining to 2019 Summer Sale
Last month, I posted a sales promotion about our second generation smart stage. The limited time sales promotion which validity in June 30, 2019, and the promotion price is good. Only 24 Days remaining to this Summer Sale, I am afraid that you might miss out.
Don't miss the activity, because the price is really good. We only sell our 4ft×4ft smart stage platform at USD49.00/piece( Orginal Price: USD85.00/piece) during this Summer - Starting in May 1, 2019 and ending by June 30, 2019.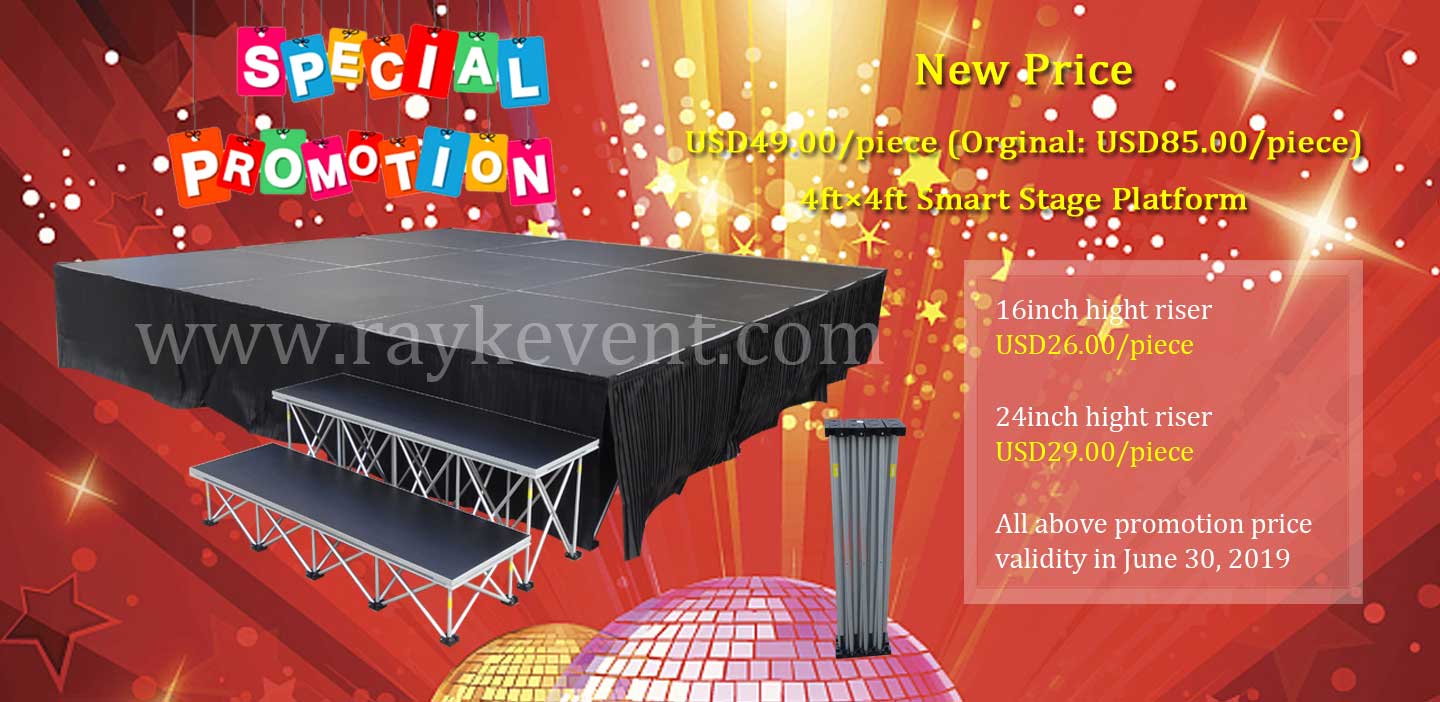 * Visiting https://www.rkpipeanddrape.com/Information/Promotion/1924.html
Relevant Information
Leave a Reply:
Copyright (c) 2013,Rack in the Cases Co.,Ltd.All Reserved.