Category
Pipe and Drape Parts
Pipe and Drape Kits
Pipe and Drape Package
Portable Floding Tables
Product Information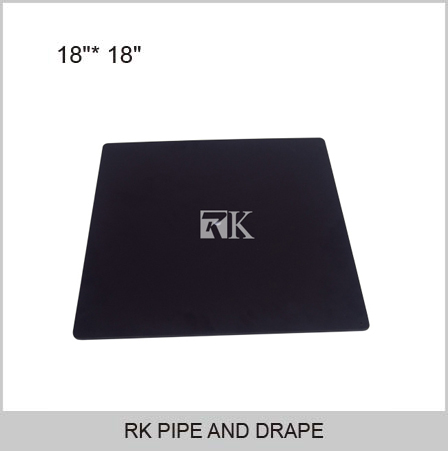 Base --18" * 18" * 3/8" Base

Model Number: RK-B181838-BK

Features

* Freestanding system
* Durable and rust resistant
* Modular system
* Easy to install, can be assembled in minutes
* Virtually unlimited size or configuration
* Creates theatre-like appearance
* No extra tools required
* Drapes can be supplied to size
* Easy for carry with special designed hand bags
* Custom height is available
*This is for the base only. Uprights cross bars and other pipe sold separately

18" * 18" * 3/8" pipe and drape bases always keep at low profile.
Leave a Reply:
Copyright (c) 2013,Rack in the Cases Co.,Ltd.All Reserved.