Category
Pipe and Drape Parts
Pipe and Drape Kits
Pipe and Drape Package
Portable Floding Tables
Product Information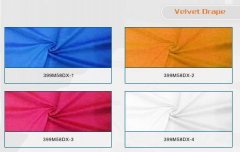 "A curtain sometimes known as a drape (mainly in the United States)". Simply, drape is a piece of cloth intended to block or obscure light, or water, or drafts in the case of a shower curtain. Add new curtains to finish your room by luxury velvet curtains, velvet curtains is one of curtain products, the drape (curtain also be called drape) comes in a variety of colors and styles, for example:
RK curtain drapery valances
Adjustable high(2 pieces):
3ft-5ft, 4ft-7ft, 5ft-8ft, 6ft-10ft, 7ft-12ft, 8ft-14ft, 9ft-16ft, 10ft-18ft, 11ft -20ft, 12ft – 22ft, 13ft-24ft, 14ft -26ft
Adjustable high ( 3 pieces ):
5ft – 11ft, 6ft-14ft, 7ft-17ft, 8ft-20ft, 9ft-23ft
Different size:
420*400*5mm, 450*450*5mm, 500*500*5mm, 500*500*8mm, 450*450*10mm, 400*400*12mm
Color of Drapery:
Black, White, Optional
Usage:
Event, Wedding, Party, Decoration and so on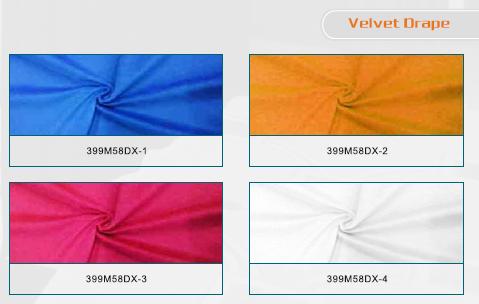 velvet drapes
Find velvet drapes and frame the windows in timeless style. Choose expertly crafted velvet drapes from our huge luxury collection. Velvet Curtains: Free Shipping on orders over $45! Shopping now - choose from a huge selection of modern velvet curtains from the most popular online stores at www.rkpipeanddrape.com! You can also check for more information on drapery hardware, drapery fabric, drapes and curtains.
Leave a Reply:
Copyright (c) 2013,Rack in the Cases Co.,Ltd.All Reserved.