RK who specializes in producing pipe and drape systems
Pipe and drape system consist of uprights, crossbars, bases place and drape, and relative accessories. As a pipe and drape manufacturer, RK specializes in producing these performance equipments. Below is our pipe and drape size specifications:
Commodity name

High bearing capacity Pipes for backdrop

Material

Upright and crossbar are made of Aluminum alloy, base is made of Steel

Upright -2 sections

3'-5', 4'-7',5'-8',6'-10',7'-12',8'-14',9'-16',10'-18',11'-20',12'-22',13'-24',14'-26'

Upright -3 sections

5'-11',6'-14',7'-17',8'-20',9'-23'

Crossbar

2'-3',3'-5',4'-7',5'-8',6'-10',7'-12',8'-14',9'-16'

Base with spigot

450×450×5mm; 500×500×5mm;600×600×5mm
450×450×10mm; 500×500×10mm;600×600×10mm

Drapes

Chiffon for weddings
Banjo cloth for tradeshow
Velvet/velour for meetings/theaters/conference

Package

Flight cases, handbag, standard carton.

Accessories

Pin & screw, hex key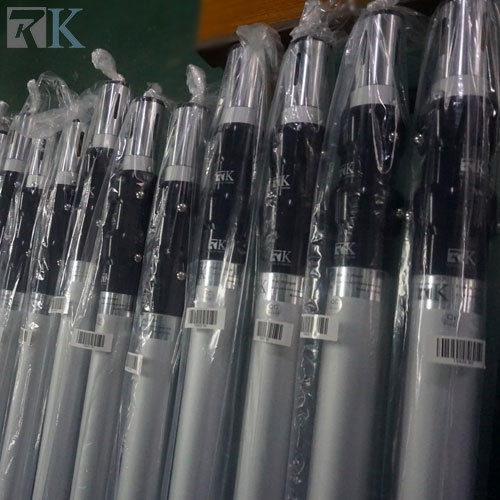 RK complete pipe and drape packages & kits are great for hotels, conference centers, schools, trade shows, churches, party rental stores, and many other businesses. RK has been in pipe drape event industry for many years, can provide high-quality pipe and drape systems, and advanced solutions.
Relevant Information
Leave a Reply: