Category
Pipe and Drape Parts
Pipe and Drape Kits
Pipe and Drape Package
Portable Floding Tables
Product Information
2019 Latest Marquee Party Wedding Tent
This latest marquee party wedding tent decoration provided by RK which a China manufacturer is based in Shenzhen. As with pipe and drape, this wedding tent is often used to decorate a space temporarily. Below is the wedding marquee tent size specifications:
Brand Name

RK for Large Wedding Marquee Tent

Model Number

RK-P&D for Large Wedding Marquee Tent

Item Name

Large Wedding Marquee Tent

Drape color

Black, grey, Red, Blue or as request

Upright

3-5,4-7,5-8,6~10,7-12,8-14,9-16,10-18ft or as request

Crossbar

3-5,4-7,5-8,6~10,7-12,8-14,9-16,10-18 or as request

base plate

420×420×5mm;450×450×5mm;500×500×5mm;
600×600×5mm; 500×500×10mm

Drape material

Velvet/Hemp Soft/Pleuche/Mantle Yarns

Capacity

30kg

Thickness of the tube

2mm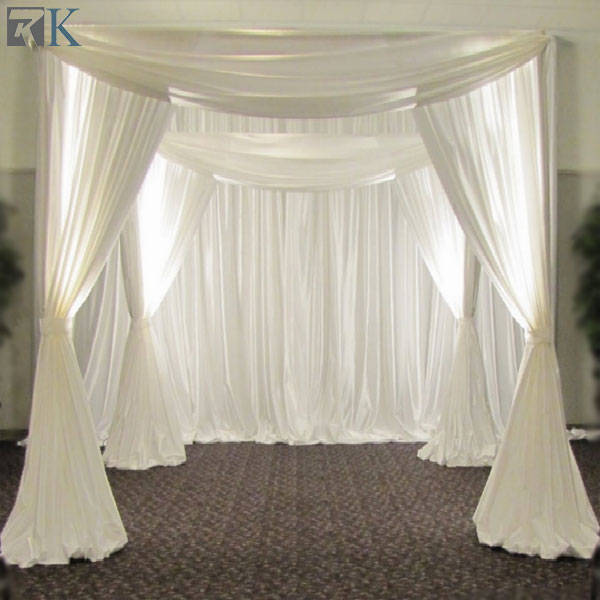 We have various kinds of tents which are pipe and drape and tents which are exhibition tent, wedding tent, party tent, and we can offer a wide range of products dimension to suitable for any of event needs, and the size can be customized. Please call us for any questions on our wedding tent sale.
Next:下一篇:没有了
Relevant Information
Leave a Reply:
Copyright (c) 2013,Rack in the Cases Co.,Ltd.All Reserved.